GTD for freelancers
AUTHOR:
Francisco Sáez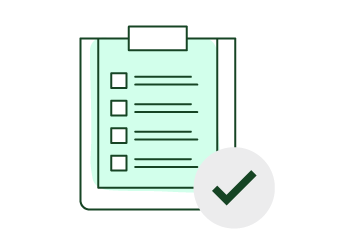 As I said in a previous post on entrepreneurship and GTD, there are certain professions and lifestyles in which effective self-management is fundamental to succeed. Freelancers is one of them.
You don't have a boss who assigns you tasks and priorities and you don't work for a company that imposes you a structured way of working. You are the one who must organize your tasks and projects on your own. You are the one who must decide what the important things are. And, if you don't want to get burnt, you need to balance your work with the rest of your life.
If you're using GTD as a personal management system—which is highly recommended—, here you have some specific tips to tackle the different stages of management, from a freelancing standpoint:
1. Collect
Of course, you should collect all your customers' requirements. Also, record any suggestion, idea or complaint made by them. It doesn't mean you have to do everything, but it will allow you to better determine the project scope, develop more appropriate budgets and negotiate next changes.
Don't forget to collect your personal needs as well. You are like any other customer and your personal life is the most important of your projects.
2. Process
Add the actions that will help you reach the next project milestones to your Next Actions list. If something is not necessary yet or is not included in the contract or agreement, you can add it to the Someday/Maybe list. You'll decide later if you have to do them and under what conditions.
Add to the Waiting for list all the tasks that the customer has to define, review or validate, in addition to those you've subcontracted or delegated to other colleagues.
Process your stuff frequently—at least once a day—to keep the projects up-to-date.
3. Organize
Organize your work actions by projects. Set reminders on your Calendar in order to meet your commitments in the agreed dates.
Classify and store all project support material (contracts, specifications, requirements, planning, etc..) so you can reach them easily and quickly.
4. Review
The weekly review of the entire system is absolutely necessary not to lose sight of your goals. Specifically, review in detail each project.
Don't forget to review the Waiting for list. Ensure these actions are progressing properly, will be completed on schedule and won't delay the rest of the projects.
5. Do
If you work at home, action choices won't be based much on the context in which you are or the time available. Your energy available and the relative priority of each action (certainly in terms of deadlines already committed) will be much more important in this environment.
Bonus
Using an appropriate software can significantly increase your productivity. Look for a tool which, in addition to helping to properly implement the GTD methodology, allows you to keep track of time and money spent on your projects.
If you are a freelancer who uses GTD, please leave us your insights. How do you do?