The Single Most Important Question
AUTHOR:
Francisco Sáez
"The mystery of human existence lies not in just staying alive, but in finding something to live for." ~ Fyodor Dostoyevsky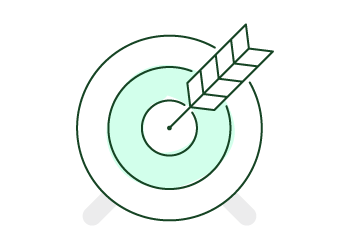 In our daily lives we spend a lot of time trying to answer all kinds of questions about our activity, our work, and our lives. What must we do? Who should do it? How? When? Where? Answering these questions makes us feel very good, since it means we are solving things.
However, most of us are reluctant to answer the most important question of all: Why? This is the question we have to ask and answer at all levels, from the smallest decisions ("why I'm buying a laptop?") to the biggest ones ("why do I do what I do each day?").
As Chuck Blakeman says in his book Making money is killing your business, "answering 'why' gives us clarity, clarity gives us hope, and hope mitigates risk and causes us to take action we wouldn't otherwise take".
Most times, answering this question is more difficult than it looks, especially when we are questioning at the highest level: Why do I exist? Why does my company exist? Why am I doing this? Answering these questions requires time and reflection, but it is critical because the answers will provide the necessary direction to our lives and will define our priorities. If we do not take the time to answer them, we will probably end up having a meaningless life in which we will basically do what we're supposed to do or what others want us to do.
It's funny how many people constantly shy away from this question. Probably because the answers it generates often don't produce short-term profits. No instant gratification. Nobody goes on a trip without knowing where they are going and doing some planning ("will I need warm clothes or swimwear?") and yet many people fail to make the minimum necessary planning to make the journey of life. I'm not criticizing anyone for this, since it took me 38 years to figure this out about myself and begin changing it. Better late than never!
In closing, I want to highlight three important things that, according to Chuck Blakeman, we must take into account when finding answers to The Big Why:
Making money is not a powerful vision. Money-making shouldn't be the final reason for anything, although it's more than likely you'll need some money to achieve your purpose.
A goal realized is no longer motivating. Therefore, the answer to the big why shouldn't be anything that can already be checked off. It should be something you are still pursuing. And remember, the fun is in the journey, not in the attainment.
Remember that we are all made to do something significant. Being clear about the purpose of your life will help you succeed.
At the end of the day, we are all responsible for a company called Me, Inc.