Apply perspective to GTD
AUTHOR:
Francisco Sáez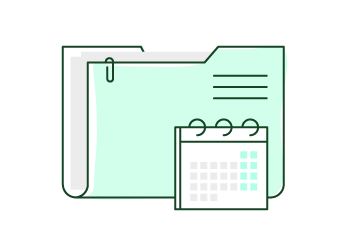 One of the most controversial points of GTD is the absence of priorities to rank the actions to perform on a daily basis. This is something that confuses a lot to the people who start using GTD and are accustomed to more traditional time management systems.
Third generation of time management tools were based on defining priorities, assigning values ​​to each task and acting upon those values​​. Fourth—and last—generation of these tools represented a radical change in approach. It's no longer about time management but to manage ourselves (self-management).
The 5 stage method for managing workflow that gives us the control of our lives—collect, process, organize, review and do—constitutes the GTD horizontal approach. But there is also a less known vertical approach, in which we must define our objectives and priorities at all levels (6-level model).
The vertical approach provides us the perspective needed to align our daily actions with the real priorities of our lives. Confusion comes when we focus on the control and forget about the perspective. If we just do all the things that land on our lives, we will surely be very busy, but we won't be productive. We are wasting time doing the urgent things rather than the important ones.
True productivity is achieved when we can balance control and perspective. So, if you haven't already done so, take the time you need to clarify what's important to you in each of the 6 levels of the model proposed by David Allen. You should do this exercise regularly; life is unpredictable and your goals may be different next year. If you are clear at all times about what's important to you, you probably wouldn't need to assign a priority to every action in your list.