Here is where we are at: Objectives for 2021
AUTHOR:
Francisco Sáez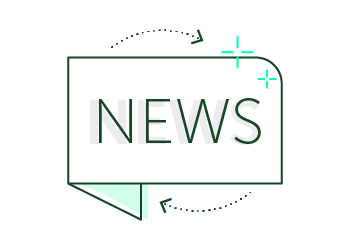 Hello everyone!
At the end of each year we spend a couple of weeks reviewing the vision and mission of FacileThings, reflecting on it and making the necessary adjustments in our strategic planning to get closer to that vision in the best possible way: Offer a personal management platform that help people to progress in their lives, achieving a productive, calm and meaningful lifestyle.
In this first newsletter of 2021 I want to share with you what our objetives for this year are and what projects we are going to try to undertake during the first quarter of the year.
Our Big Objectives
Offer the best GTD platform. For this, we must complete the redesign of the web application (the People, Analytics, Support and Account sections remain), complete the functionality of the mobile app and improve its usability, develop new GTD features (mind sweep, projects natural planning), fix some bugs, and improve system performance and reliability.
Provide excellent training on GTD and FacileThings. A good part of the difficulties when using the application on a day-to-day basis are due to preconceived ideas of organization, not in accordance with the GTD methodology. It is normal, it is not (nor should it be) necessary to be a GTD expert to use FacileThings, but it is important to master the basics. We will develop different content to smooth the learning curve: introductory ebook to GTD, FacileThings getting started guides, educational email cycles, GTD terminology section, FAQ section, best tutorials, articles, tips, etc.
Make it easier for our users to integrate FacileThings into their lives. It involves solving the current problem of synchronizing repetitive events with Google and Outlook calendars, allowing the integration of multiple Google and Outlook calendar accounts (even mixed), developing utilities that simplify work (project templates, PDF reports), expanding the payment and billing options, publishing a data access API for developers, and adding integrations with other apps.
Get more users. Like any company, we must grow in a sustainable way to have the resources that allow us to successfully undertake the rest of the objectives.
Make sure we are doing the right things right. It's about improving our internal processes to measure the right metrics and offer the best possible experience. We will need your help here and we will request it through a survey ;)
Projects for the first quarter
They are ambitious goals and we probably cannot cover 100% this year, but we will do our best to achieve them. For the first three objectives — which are the ones that interest you — we will specifically work on the following projects during the first quarter:
Resolve all known issues and errors (GTD)
Redesign and improve the People section of the web application (GTD)
Launch a new version of the mobile app (GTD)
Create a getting started walkthrugh for the new users (EDU)
Update all tutorials (EDU)
Publish a GTD introduction ebook (EDU)
Integrate the Google and Outlook repetitive events (INT)
Integrate with multiple Google and Outlook calendar accounts (INT)
This is all for now. Thank you all very much for helping us get here!