How to handle routines in GTD
AUTHOR:
Francisco Sáez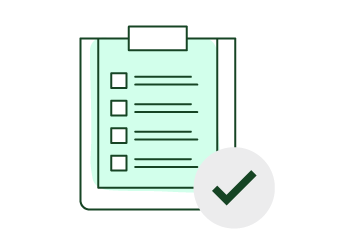 Routines or repetitive, recurrent, scheduled tasks… Different names for the same concept. They are actions or events that repeat over time. There is some negative bias in them, perhaps because they are usually boring tasks that do not require too much creativity. They are usually unattractive so, when we have to procrastinate, they are the perfect victims.
However, identifying and properly managing this type of tasks is essential, since they set our rhythm of life and provide us with the necessary freshness to face other, more interesting challenges. We can also save time if we are able to group similar tasks that require the same resources in order to carry them out in a row (batching).
Routines provide a number of benefits and, from an organizational standpoint, they can greatly facilitate our task management if we use a GTD software that allows automation and scheduling of such tasks. Obviously, if we use low-tech tools, we miss this opportunity.
Therefore, it is highly desirable to detect which actions and events of your daily activity can be treated as routines.
Birthdays, anniversaries and other events.
This is the most simple and obvious case. Events usually lead to any action and it is recommended to use the verb indicating that action and the context so you can do it at the right time ("#Call Michael for his birthday on January 30"_). Since they have a specific date, they must be on your Calendar. If you run a low-tech GTD, a Tickler filefile can be an elegant alternative.
Meetings and recurring events.
By definition, these ones have a specific date and time ("Staff meeting every Monday at 9:00") so they must also be on your Calendar. Sometimes it is necessary that you do some previous actions. If these actions are always the same, you can also manage them as recurring tasks ("Every Sunday, prepare the script for the meeting on Monday").
Preventive actions
These ones are very important because if they are not done you could get into deep trouble. They help you minimize risks. For example, "Car inspection every 6 months" (assuming that in 6 months you run the required number of miles) can avoid you having an accident or paying some fines. These tasks usually have no specific date (there is some margin) so they should appear in your Next Actions list. Ideally, your GTD software would allow you to put the task on the list a few days before. Manually, you would have a reminder in your Tickler file or Someday/Maybe list, and move it to your Next Actions list during a previous Weekly Review. Once done, you would reschedule the next one.
Long and tedious tasks
There are actions that are terribly boring and, moreover, you know they are going to take a long time. So you are never doing them and they remain in your lists for ever and ever. One way to deal with them is to cut them into small slices and eat one at a time. For example, I needed to organize my MP3 music files, and 12000 songs, 400 groups and more than 1000 albums made me feel pretty lazy. "Organize music every Saturday and Sunday, for 30 minutes" was the solution. Every weekend, two 30-minute tasks showed up, and I could move forward in such great chore. Once each task was done, I jotted down the name of the next group to organize and forgot it until the next weekend. Once the chore is completed, remove the routine.
Actions that are repeated a specific number of times
They can also be treated as temporary routines. For example, "Go to physical therapy every Thursday from 8 to 9 pm (20 sessions)". Ideally, your software would allow you to specify the number of repetitions. Manually, you should jot down on the task how many repetitions are left after completing every one.
What other examples of routines (or tasks that could be automated as routines) would you add?