Depth and Control
AUTHOR:
David Torné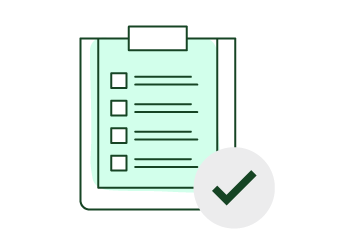 Here comes the start of a new year together with new illusions, despite the gray situation. Although we make our new year resolutions and we are eager to start something new, it is quite common that most of them end up doomed to abandonment by the lack of implementation capacity.
The year-end resolutions are like the dust scattered by the wind. Behind the wish there is no commitment, no real will, no depth. In other words, when there is a will not always there is a way. You need method, habit and tolerance to failure to learn from it.
Apply the Natural Planning to structure your projects, to see what is hidden under the appearance of a simple milestone behind a goal. We are able to create a list of to-do actions to complete our work, but we do not usually consider if the title of the project (for example, "Create a professional profile on the internet") actually expresses what we want.
What do you seek? What is your purpose? Seriously, do you want to create a profile on LinkedIn and garnish it with tweets and blog posts? Why? To get a job? To launch your career as a freelancer? To gain visibility? If you do not answer these questions you will get a false result, a set of completed tasks accompanied by the illusion of progress.
To ensure the shot ask yourself what would make it a success? What are the conditions for this to happen? Put it on paper, write and review it every time you feel overwhelmed, your willing to move forward vanishes, or your illusion abates. Stay in the race.
If you get this far you have already won. Now it is the moment of madness and debauchery. Open the doors to your creativity and dump all that you think about the project without any kind of filtering. Put all the cards faced up, those with which you are going to play and those you will probably rule out (first you must check them). When you do that, take the opportunity to group and structure your activity on projects to carry it out.
It only remains to choose which components of your dream are going to get started and which will be left outstanding. Choose the activity carefully, highlight the dependencies, draw a map where each project is a node—a milestone—to the finish line. Pick the first action step and send it to the Next Actions list. At this moment is when you realize that you have won. You do not have just a wish, now you have something tangible in your hands waiting to be built.
Plan it naturally. If you have time to plan your holidays and think about gifts, you also have time to think about your dreams and structure your thinking and your future as it is deserved. It is the only way to get the necessary depth to put the machinery in motion and gain control through action.
I take this opportunity to wish you a Happy New Year.