You don't need to get so organized
AUTHOR:
Francisco Sáez
"If everything's under control, you're going too slow." ~ Mario Andretti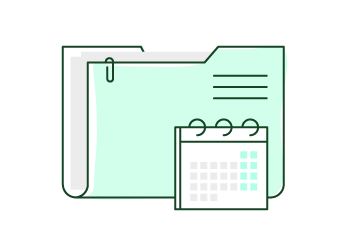 Given that in this blog we often highlight the benefits of a good personal organization, not only as a vehicle to achieve your professional and personal goals, but to do so in a relaxed and controlled way, the title of this article may seem somewhat contradictory. But there is no cheating. Go easy with your organization.
Some people have an deeply analytical profile and devote much effort to experiment with organizational details that will surely not be worth it. These people spend uncountless hours testing new systems, techniques, devices and software to find the best possible ways to get things done with the least amount of work. In the end, most of this time serves only to discard paths that lead you nowhere.
It also often happens that when you get a good organization and discover how good it feels to have everything under control, you fall into the trap of wanting to bring that organization to the next level… and then, the next level again. But getting more organized is not going to solve everything. Your system may remind you what tasks will be critical tomorrow, it may help you define your projects, it can allow you access in seconds to a well classified reference material system… but you still need to think and make decisions.
Let us be clear. Organizing is not working. Sometimes it is even a way of procrastinating what we should be doing. Too much analysis can lead you to paralysis, and time spent in that excess is a waste of time, which goes against your original motivation: to be more productive.
Forget perfection and find a system that is only good enough. The important thing is that your organization allows you to make decisions in a easy and fluid way, so you end up getting things done. The solution is not to get organized in detail, but get sufficiently organized so that a weekly review of your system allows you to have everything under control in a relaxed way.