What you need to stay organized
AUTHOR:
Francisco Sáez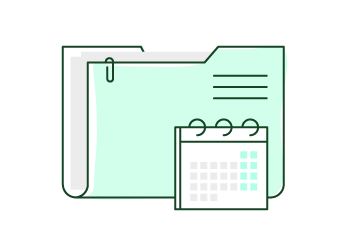 "I need to get organized: I'll choose a task management application, I'll sign up, I'll enter my pending tasks and that's all." Many people believe that getting organized is that easy. I wish!
You cannot land on a task management application and coldly add what you think you should do. Well, yes you can, but it will not be very useful if you do not go into it in more depth. To be able to organize your tasks properly, there are two things you should do before:
Collect everything you do not have under control, in your world or in your head. Not only the things you know you have to do, but also those that are unclear.
Clarify what each of those incomplete things actually mean.
If you have already done this—capture all your incompletes_, clarify what they are and organize them in your system—, you have done nothing but lay the foundation stone. Arriving does not imply staying. As stated in The Broken Windows Theorytheory, all organizational systems tend to entropy, that is, to become disorganized if the proper maintenance tasks are not performed.
Getting organized is not the same as staying organized. Once you have managed to get organized, you need to review your organization with a certain frequency. Your environment is constantly changing, you are growing and your priorities also change and, of course, new incompletes show up every day and you need to clarify and include them in your personal organization system.
So if you are someone who believes in what the first sentence of this post says, you should assume that life is a mess, or you will soon start to feel frustrated because the organization that one day you managed to get does not stand alone.
When you really want to stay organized is because you need to have control over yourself and your environment. And to have that control, you also need to know yourself from a higher perspective. And this, my friend, is not something that can be achieved in such a simple way.
Most personal organization systems and developers of this sort of applications assume that you can start from scratch, create commitments and rational structures, and cohesively maintain the balance between your actions and your goals, without even having a clear and complete vision of your reality.
This is one of the reasons why GTD is a personal organization method that works. Most other solutions are too simple or do not cover the whole problem. GTD teaches people to work objectively form a complete inventory of their reality, without any prior judgment about what is important or not, and it is the only one that includes all the elements necessary to gain control and perspective.