Action Bias: Stand Still... If You Can
AUTHOR:
Francisco Sáez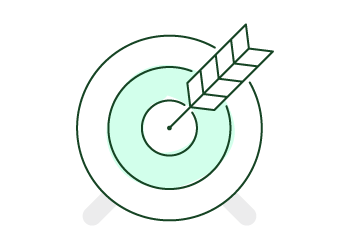 The referee gives a penalty kick in a soccer match. The ball will take a split second to reach the goal from the moment of the striker's kick, so the goalie cannot wait to see the ball's trajectory to decide to which side he should jump. The decision should be taken beforehand. The odd thing is that the goalkeeper will decide, in most cases, to jump to the right side or to the left side, when the optimal strategy according to statistics is the third option: standing in the middle. Why won't he stand still? Just because doing nothing is always somewhat embarrassing, even if it is the right thing to do.
In the Summer I often find myself in traffic jams due to the many tourists who frequent the beaches of the Mediterranean coast. As I know the area, I get on little known roads and paths as soon as I spot a line of stopped cars. Most of the time this is kind of counterproductive; when taking these roads I drive more kilometers, spend more gas and sometimes it even take longer than if I got stuck for 10 or 15 minutes. But, well, moving is preferable than feeling that I'm just standing there, wasting my time.
This phenomenon is called action bias 1 and it urges us to do things in ambiguous situations where we feel we should be doing something, whether it is a good idea or not. It is something you should keep in mind because we usually take very bad decisions in such circumstances.
Action bias pushes us to act in order to feel good —usually, to act improperly, or at least to act before the right time comes. In the professional field, this phenomenon even leads to develop solutions when we have not yet defined the problem well.
We need to appear active, even if it does not lead to anything. Often, the best strategy is to let the events pass and wait until the situation is clarified to act later. But human beings tend to do anything in a situation of uncertainty, rather than sitting and waiting to see what happens. This was fine 10,000 years ago, when acting before thinking could save one's life. In today's world and despite our instincts, thinking and reflecting almost always produces better results than acting without thinking.
However, as illogical as it may seem, lack of action is still perceived as wrong in our society. Nobody is going to congratulate you for doing nothing in a given situation, even when that's the best decision possible. It's expected of you to take quick decisions and, of course, to act.
And what does this has to do with your personal productivity? A lot. When you face new and uncertain projects or tasks, you will be tempted to act impulsively. Yes, you'll feel better, even if, as a result of acting too quickly, the situation has worsened. But you already know that being busy does not mean being productive, right? So, stay very still and wait until the options are clear. Then, act.
1 You can read more about action bias here: Action Bias and Environmental Decisions