Control Your Environment
AUTHOR:
Francisco Sáez
"You can't make positive choices for the rest of your life without an environment that makes those choices easy, natural, and enjoyable." ~ Deepak Chopra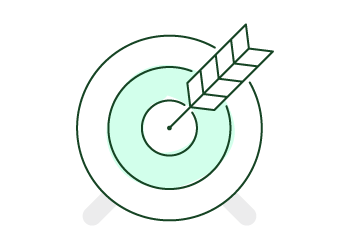 When we try to be effective in what we have to do, when we try to be productive or—from a wider perspective—try to be happy, we are accustomed to act on the factors that we can control and keep our fingers crossed so that other environmental factors that we cannot control show up well, or at least turn out not to be too hostile.
Nonetheless, it seems that we can do more. It turns out that many of the things that happen to us, things that we just complain about because we believe we can do nothing to avoid them, can be controlled indirectly. It turns out that your effectiveness in life is based to a great extent on the level of control that you are able to exert on your surroundings.
Obviously, there are things that are beyond our control completely. However, people who go through one bad situation after another tend to be people unable to control their surroundings. Similarly, people who are highly competent in whatever aspect of life tend to possess a great capacity to avoid or minimize negative external factors, and to cause and maximize positive external factors.
It's amazing how small changes in your surroundings can affect your perception of things and your habits. For example, in Mindless Eating they flag up many of these external factors related to food. "If you use a large spoon, you will eat more. If you serve yourself on a big plate, you will eat more. If you eat chicken wings and take the bones off the table, you will forget how much you have eaten and you will eat more. "
To change your environment you only have to add something (a new person, a new tool, a new piece of knowledge), remove something (a negative person, an old belief, the television in your bedroom) or change something (set boundaries to a relationship, eat somewhere else, move to another city).
If there is something that is work intensive, search for a way to modify your surroundings so that it facilitates your behavior. Having the gym bag ready at your front door the night before, eliminates friction when it is time to go to the gym. Similarly, if you want to avoid doing something that hurts you, adjust your environment to hinder that other behavior. If you do not buy snacks you should not eat, you add friction to this habit.
Want to be more productive? Eliminate temptations, remove distractions, design a comfortable workspace, avoid places where you waste time… Will power can be somewhat fragile, but you can make it harder for your bad habits to rear their ugly head.
Although it is true that our surroundings exercise a great deal of control on our feelings and behavior, it is also true that we can create surroundings that have a more positive impact on our lives.