Managing your goals with FacileThings
AUTHOR:
David Torné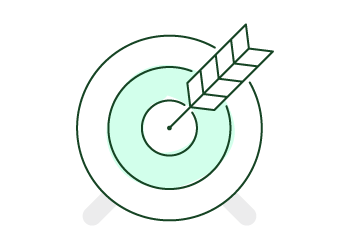 The most fuzzy part in a GTD application is always the one that manages what has nothing to do with control our daily activity. It is easy to shape a management system to deal with projects and tasks, but what about the components that have to manage the vertical processing and the natural planning? This is the workhorse that can differentiate a good application from the rest, by creating a fully integrated solution (control – perspective – planning) which would provide a higher value to the user.
FacileThings, with its goals feature, makes a first attempt to cover this. I got surprised the first time I created a project. It asked me to assign an area of responsibility! It is so obvious that is not taken into account. Each of our goals at least involves one area or responsibility (focus area). Moreover, you can define several areas of responsibility for every single objective.
Just as GTD projects consist of series of simple and indivisible physical actions, goals consist of series of projects that have to be completed. And each project can belong to several areas of responsibility. This is a very insightful structure that this GTD on rails system has shown me.
Another perception that using the application has brought out to me, is that the projects needed to reach a goal can change. New requirements or changes in the approach to the resolution may require us to add, modify or remove projects from the list originally created. Goals and projects are open to be modified during its course, making it easy to adjust them to the user's reality.
The goals feature becomes a new layer that brings order and control to your activities. You can set a goal and the path to reach it, detailing the projects and actions within it. It is a sort of checklist you will revisit to track your progress, to review your areas of responsibility and, ultimately, to follow-up your big picture. Do not forget to do an annual review to check whether your actions are still aligned with your 5-years-ahead vision.
We usually end up turning any GTD application into a task manager, a simple way to manage our low-level business, setting aside our higher purposes. I hope this goals feature will be just a first step to increase the benefits of GTD beyond any workflow management system. The key may be to integrate the full six-level model for a cohesive planning, especially with regard to the 30.000 and 40.000 feet levels.