Your Projects List, complete
AUTHOR:
Francisco Sáez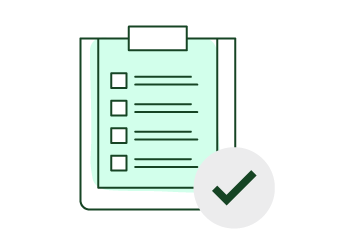 One of the most interesting components of GTD is the Projects List. Having a list of projects is an amazing discovery for those who are accustomed to working with a simple to-do list.
If you don't have a complete index of your projects, chances are you get too busy, because you are always open to take on more commitments than you should. If you don't have a clear idea of ​​your landscape, it is likely that you end up complaining about how many things you have to do, without really knowing how you got into this situation. Having a to-do list and a calendar with your appointments is not enough, because a million new things will show up and you will think you should do almost all of them.
The easiest way to start building your Projects list is looking at the things you have to do today. Your current list of tasks will give you a clear idea of ​​what your current projects are.
However, this list of projects is usually incomplete. GTD coaches realize that most of their customers, despite having some time working with GTD, do not have more than 70% of their projects on the list. And there is a difference between having a complete list of projects and having a list of projects we believe is complete. The perception of our reality can vary significantly.
In order to complete this list, you must first clearly understand the difference between projects and areas of ​​responsibility (or ​​focus areas). A project is something that needs more than one action and that at some moment—in a few days or in a few years—, it can be marked off as completed. On the contrary, you would never set a focus area as complete. For example, the maintenance of your home, educating your children, your personal finances, your job or recreation are areas of responsibility that will never end and, therefore, should not be added to your list of projects.
Clearly define what your areas of focus are, both in your professional and personal life. Then check that every focus area has already a project assigned. You must add to each area the projects (at least one) needed to achieve the results you want or to maintain good standards. By leveling up and clarifying your areas of focus, you get a consistent framework to define a complete inventory of all your projects.
The Projects list, as your life, will change constantly. Your needs are changing every day, and your areas of responsibility will also vary over time. The tool that allows you to keep this list up to date and complete is the weekly review.
Problems exist when something you want or need to do is not well defined or there is lack of commitment to do so. If you don't want problems, try to have a complete inventory of your projects.