Managing the "Someday Maybes" with GTD
AUTHOR:
Francisco Sáez
"What lies in your power to do, lies in your power not to do." ~ Aristotle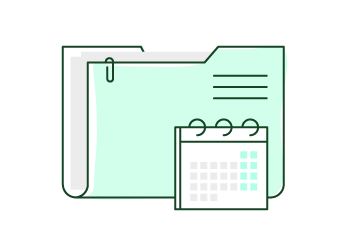 In a personal productivity system a la GTD, the most important category of elements that don't require any action is probably the one constituted by those things you don't have the intention of working on for now but you would like to reconsider in the future.
Using more traditional and simpler managing systems, such as to-do lists or calendars, two things usually happen with this kind of stuff:
The most common thing is to ignore them. Since they are not real actions — because you still haven't established a commitment with them — you don't write them down anywhere and simply end up forgetting them. It's a pity since some of them may well end up being really interesting and creative projects.
They are captured as other actions. In this case you mix actions you are not committed to with those you are, adding confusion to the system, greatly hindering your personal management, and generating more stresses.
Trips you want to take, books you want to read, projects you'd like to carry out, courses you'd like to attend, things you would like to learn, something you want to buy, ideas you would like to materialize, etc.
GTD allows you to effectively capture these kind of things, which can add a lot of value and interest to your life. David Allen suggests different ways to deal with them.
1. The Someday/Maybe List.
The ideal solution is adding them to a special list that you're not going to consider in your day to day — and therefore, it's not going to consume your mental resources — , but you'll check every so often to determine whether any of those things deserve to come to the fore.
The Someday/Maybe list is a big creative resource that can provide big adventures to your life and work. This list gives you permission to write down anything you can think of, without any kind of restrictions. Later you will have enough time to analyze what you have captured and eliminate it if it doesn't make too much sense.
2. The Calendar.
Since it is about things you might reconsider in the future, you could include these elements in your Calendar, with a long-term date.
Even though David Allen suggests this possibility, personally I don't quite like it for two reasons:
If the date you are using is not an objective due date to make the decision, this contradicts the meaning of "sacred territory" that characterizes the Calendar.
We are talking about actions to which you are still not committed, and the lists which constitute your daily actions (Calendar, Next Actions and Waiting For) should only contain actions that you have committed to. Mixing stable actions with actions which could or could not take place will only contribute to generate confusion and distrust in the system.
3. The Tickler File
Another proposal from David Allen, much more elegant than using the calendar, is using the Tickler File. The future elements in the Tickler File are somewhat out of sight, and therefore they don't distract you from your daily actions. It's a way of sending yourself a reminder on a specific date to make a decision.
If your GTD system has a Tickler File it can be a good solution, but only for those things you know for sure that you have to make a decision by a specific date. If you're going to use a subjective date, it's better that you forget about it and use the Someday/Maybe list.
Conclusion
If your system has a Someday/Maybe list, that is the ideal place to incorporate the elements to which you haven't committed yet but you will like to have the opportunity of reassess them in the future. If you don't have this list, surely you can create it easily, even if it's outside your system.
If you have a clear date in which you want to reconsider this matter, the Someday/Maybe list is still the best place because this list must be reviewed weekly, paying special attention to those elements that have annotated a specific date 1.
If you have a specific and clear date, but don't review the Someday/Maybe list often enough, then the Tickler File is a way of assuring that you're not going to miss making that decision. However, you must be aware that you are feeding your bad habits this way.
Don't use the Calendar for this kind of things.
The value of the Someday/Maybe disappears when you don't review and update it regularly. The big risk that this list encloses is that no decisions are made in regards to it. If this happens it turns into a catch-up bucket that won't stop growing.
What would you do if you had the necessary time, money and energy? Don't allow your dreams to vanish. There was a time when building FacileThings was an element of my Someday/Maybe list.
1 FacileThings allows you to assign a specific date to the items in the Someday/Maybe list, so that you can indicate when you should reconsider the task without contaminating the Calendar.