Productivity and GTD
15 Tips to Stay Motivated
AUTHOR: Francisco Sáez
"Victory belongs to the most persevering" ~ Napoleon Bonaparte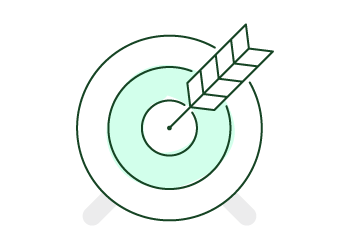 There are some days—or some times in a day—in which, whatever the reason, we are not especially motivated to face our tasks. Sometimes the problem is the work itself: it's difficult or we don't like doing it. Other times the problem is just ourselves, we don't have the same disposition every day.
In any case, this is a list of tips that can help you regain that lost motivation, depending on the circumstances:
Divide your work into smaller and very concrete tasks. A large and complex project can be overwhelming. By dividing it into small tasks you can see clearly the path to follow and your resistance to do it will decrease.
If you have low energy, focus on simple and quick tasks. Closing open loops, even the less significant ones, will give you the energy and strength to attack larger goals.
If you find yourself overwhelmed by the large number of tasks to get done, just pick one of them and start. You'll find that resistance disappears completely after a few minutes, once the first step is done. Fear disappears when we face it.
Take your time. Sometimes we trust in finishing tasks in much less time than they actually need. When that time passes and they're not done, we get frustrated and discouraged. Be realistic in your planning. Moreover, remember that the unexpected is always there.
Give yourself rewards, often. When you complete any task or make ​​good progress on a large project, do something you like and relax. A walk, a good read… anything that motivates you.
If your options are not attractive enough, take a different, higher perspective. There are tasks we don't feel like doing too much, but it turns out they are due to higher goals. Think about it, think about where you're heading to and find the reasons to do these less pleasant tasks.
Keep track of what you're doing. Technology can facilitate this work, and using the tools you really love can even encourage you to get things done.
Check your progress in each of your projects. Try to do some kind of graphic that lets you evaluate how you're doing. In addition to obtaining a valuable information, graphics will motivate you to pursue your goals.
Visualize the goal accomplished. Visualize you've finished that so resistant task and the benefits that it brings to you. Always keep the end in mind.
Or, conversely, think about what you're losing if you don't complete that job. Studies show that most people work harder not to lose $10 than to gain $10. What motivates you most?
For larger objectives, seek support in online communities. Join groups on the web that share your interests. Log in forums, read articles and comments, provide your opinions… Keep in touch and you'll get constant motivation.
Look for complicity. It's hard to get motivated by your own. If you find a partner with whom you share some of your goals (spouse, friend, colleague…), you'll be able to support each other.
Go public. Talk about it with your family and friends, publish it on your social networks and blog… Choose a date for achieving that goal and make it public too. This will help you to undertake the challenge, giving you a total commitment and extraordinary motivation.
Try to have fun. Sometimes, you can turn a chore into something interesting if you do it in a different way. Unleash your creativity.
If everything fails, then you are in a critical situation. So take a break, a few days off, disconnect from everything. You need to relax and recharge. Don't worry about what you're not doing at that time. When you return, lost time will be well recovered.