The "Not This Week" List
AUTHOR:
Francisco Sáez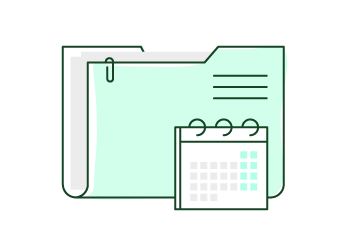 Out of the fundamental habits of GTD, the Weekly Review is one of most difficult to establish. All organizational systems tend to go towards entropy and many people fail to realize how important it is to keep their system clean and updated so they can trust it unreservedly.
When you skip the review for one week, your system begins to move away from your reality. It contains actions and information that are no longer relevant, outdated projects, things that are not where they should be, and it becomes incomplete, as there are things that are in your head but not in your system. When you skip the review for three or four weeks, your system has no way to be run and therefore you abandon it, you fall off the wagon.
It is at this point that some say "GTD is too complicated" or "GTD is not for me." The truth is that neither GTD or any other form of organization will work if you do not keep the information clean, clear, current and complete.
But let's face it, the Weekly Review is not exactly one of those easily feasible tasks that our brains would like it to be. It is a task that can be very long and heavy, as it involves at least a ten sub-tasks. It's hard to discipline yourself to do this kind of task each and every week and even when you do it, it is not easy to make it in a correct and complete manner.
Within the Weekly Review, one of the most time-consuming tasks is reviewing the Someday/Maybe list. Checking that entire list—as proposed by David Allen—is an unproductive task in the best scenario, since it involves reviewing a lot of elements (it is quite normal that such list comes to contain hundreds of items over time) only for a few of them to take action on (one to two percent at best).
José Miguel Bolívar, author of Productividad Personal. Aprende a liberarte del estrés con GTD, offers a very good solution. Basically it consists of dividing the Someday/Maybe list into two lists, one containing what is necessary to review every week and other containing the things that only need to be reviewed under certain circumstances.
Since the Someday/Maybe list contains elements of diverse nature (uncommitted actions, ideas, readings, places to visit, things you'd like to do, etc.) checking all items every week is not doable. What sense does it make to do a weekly review of 30 list items containing books you would like to read? You should only review this set of elements the moment you decide you're going to buy a new book.
José Miguel calls the "Not This Week" list to that list or part of the incubator (it may be a sub-list of the Someday/Maybe list or a separated list, it does not matter) containing actions to which you have not yet committed yourself, but you should check each week to reconsider your commitment. These are the things you are not going to do this week but possibly next week.
In my point of view this separation improves organization and above all it makes the Weekly Review easier and more robust. The Not This Week list is the one you should include in your Weekly Review; the other elements—the traditional Someday/Maybe list—only need to be reviewed when strictly necessary.