How to Manage Your Projects with Personal Kanban
AUTHOR:
Francisco Sáez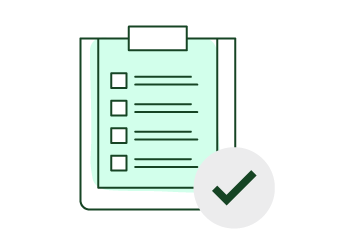 Kanban has become a technique widely used by teams of agile software development, since it allows them to focus on what to deliver and when, stimulating collaboration and avoiding doing unnecessary things.
This visual tool for project management, which has its origin in the Kanban cards system that Toyota developed to improve the efficiency of their production processes, has been adapted by Jim Benson and Tonianne DeMaria Barry so it can be used not only by teams, but also by individuals, mainly knowledge workers. They have called this adaptation "Personal Kanban".
In my view, this is not a technique that can replace such a complete methodology as GTD as the authors suggest in their book Personal Kanban: Mapping Work, Navigating Life. It would fall short as an overall personal management system. However, its visual nature makes it very interesting to handle specific projects. In addition, there are some basic similarities between GTD and Personal Kanban that make them somewhat compatible: both are flexible, pull-type systems that can adapt to changes and where you choose the next task depending on your context.
Only two rules
Personal Kanban claims to be such a flexible system that abhors the rules. So much so that there are only two:
Rule #1: Visualize your work
Visualizing your work allows you to get it under control. Since it's difficult to understand what you can't see, you need to record all the tasks that your project demands at all times. This way you can make better decisions and prioritize based on the context in which you are.
Rule #2: Limit your Work-In-Progress
You cannot do more than you are capable of. By limiting the number of tasks that can be in progress at the same time (your WIP) you will better focus on what you are doing, calmly respond to changes and avoid jumping from one thing to another without meaning (multitasking).
What you need
There are several online tools you can use to manage your projects with Kanban (my favorite is Trello), but there is nothing like using a whiteboard, some drywipe markers and a pack of sticky notes.
With a real whiteboard and a card for each task, your work becomes physical and tangible. Every time you pull a task in your kanban, you get a sense about your work flow, a sensory reward that motivates you to continue moving forward on the project.
Build your first Kanban
Define your value stream. What is the flow of your work since you start a task until it gets completed? The simplest value stream has just three states and applies to almost any project: READY, DOING and DONE. You need a column for each state.
Prepare your tasks. Take out of your mind any work you have to do in the project. Write each task on a sticker and put them all in front of your eyes. This is your BACKLOG.
Set a limit for your work-in-progress. This is important to not leave tasks half done. If your DOING column has 3 tasks and a your WIP limit is 3, you cannot add another task until you release a spot (and you cannot free up space until you do not finish a task). I recommend you to start with a WIP limit of 2 or 3 tasks, although you have to find the one that suits you best. Write the limit in the DOING column to have it always present.
Start to pull. Now you must decide which tasks need to get done first and move their stickers to the column READY. When pulling to READY, it is possible that you need to generate additional tasks, since actions in the BACKLOG are not yet well defined. In your current context, which tasks should you start doing? Select them and pull them to DOING.
Now, let's start working!