Productivity is being disrupted by COVID-19. Are we prepared?
AUTHOR:
Francisco Sáez
"Work for a cause, not for applause. Live life to express, not to impress. Don't strive to make your presence noticed, just make your absence felt." ~ Unknown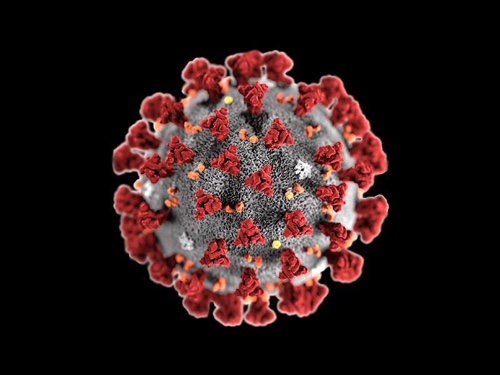 Covid-19, the new coronavirus that was born in China in early December, is spreading worldwide. It's estimated that approximately 25% to 70% of the population of any infected country will suffer from the disease. China's experience suggests that 80% of cases will be mild, 15% will require hospitalization, and 5% will need intensive treatment.
The issue is truly complex and governments, with the help of the World Health Organization, have a huge job ahead of them in containing the pandemic. This is a health problem with tremendous social and economic implications, and the results will depend on the specific actions of each government. While China and South Korea have managed to reduce the number of new cases on a daily basis, the same cannot be said for Iran, Italy, Spain and the rest of the world.
As the number of those infected increases, governments are forced to impose restrictions on the mobility of citizens. When only a few cases exist, they can be isolated and followed up individually. When there are too many, health systems collapse, control is lost and panic takes over. Major events and mass meetings must be avoided.
Countries such as China, Italy and Spain have closed schools and universities. The rest of the countries will end up doing it. But education cannot stop. Although we have the right technology to be able to carry out distance education, without personal contact, other factors must be taken into account. Some students will do better than others. It's not easy to impose discipline on students at home.
Something similar is happening in the corporate world. Remote working or teleworking emerges as the only option in a scenario where the aim is to provide security to workers while continuing to produce and thus avoiding a new recession.
In certain industries there is also the necessary technology to enable workers to be 100% productive from home. Again, other personal and social factors will determine whether this is true in all cases.
Companies should be focused on improving remote work capacity to keep people connected securely, keep projects documented and move forward. It's essential to have management tools and information systems in the cloud, accessible from anywhere, and to enable various forms of communication (email, chats, video-conferencing, etc.).
But let's not fool ourselves, not all companies have their management processes ready to work from home, nor will all individuals be equally productive working from home. Not everyone will have a decent place to work or a quiet environment. Those who have never worked on their own will have to get used to it. Working in an environment that has usually been "non-working" is more complicated than it seems.
On an individual level, mastering a personal management methodology such as GTD can make a big difference. Companies must facilitate the training of their employees in personal organization methods such as David Allen's, and employees must understand that effective organization is a fundamental skill in any job, even more so if it's a job that can be done from home, without direct supervision.
In addition to discipline and a good working environment, working remotely requires an effective organizational method:
Capturing all inputs from work, external and internal, as well as personal needs.
Clarifying on a daily basis what those inputs mean. Is it a task? A project? Something that should be done by others, but requires coordination? Something that should not be done yet?
Organizing all these results in the appropriate way (in different lists, according to the nature of each one) in a reliable system, where they can be retrieved and consulted quickly and easily at any time.
Reviewing the whole system regularly, to ensure that it's up to date and we're always working on what is most important at any given moment.
Based on the previous preparation, any person will be able to execute at any time the most appropriate action to progress in their work effectively.
The global outbreak of Covid-19 presents a huge challenge to the corporate world. Most companies will have to make changes, and while some will return to normal when everything passes, many others will take advantage of the organizational changes they have been forced to make to be more efficient in the future.
The fact that hundreds of thousands of employees and professionals are forced to work from home is a litmus test for the remote employment model. If employee productivity increases, or even if it simply doesn't decrease, many companies will change their organizational setup, given the savings in office space that this would entail.
At this time, remote working should be in the focus of all companies. To remain operational in a virtual world, they must stop rewarding "being" and start rewarding "doing". With optimized workflows, the right technology and the necessary training for employees on how to manage themselves, overall productivity should improve. Not to mention the time saved by not having employees travel to the workplace and attending all kind of meetings.
This is a global crisis with enormous consequences. And it will also bring new ways of dealing with our world.