Self-management: Bottom-up Approach
AUTHOR:
Francisco Sáez
"Focusing on values does not simplify your life. It gives meaning and direction--and a lot more complexity." ~ David Allen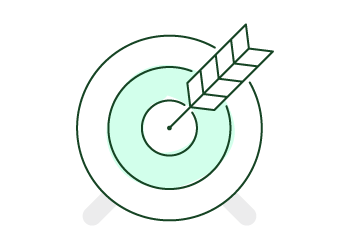 When it comes to focus on doing what's really important, it has always been completely logical to me to do it from top to bottom. That is, first I reflect on what I want to achieve and why; then I create in my mind some kind of objective or goal; next I define one or more projects that I ought to do in order to achieve that goal; and finally I decompose those projects in concrete tasks upon which I can act (at least the initial tasks which will help me get started.)
However, David Allen (author of Getting Things Done) argues that that model, even though it can be useful when you're already managing your life efficiently and without stress, is not as good in practice and in most cases, due to the complexity of the world we face:
There are too many distractions in our daily life for us to really focus on the highest and most significant aspects of our lives. It is difficult to think about these issues without being conditioned by our current urgencies.
If, on top of this, your personal organization is inefficient, your mind will offer great resistance to taking on greater projects and goals. If you are unable to manage your everyday life without getting stressed, where will you find the necessary confidence and security to tackle big projects?
When we start clarifying our values and purposes we become aware of how many things we must change in our lives. This usually causes a negative bias and a feeling of being overwhelmed in the face of the huge amount of things we have to do.
Allen states that starting from the bottom and climbing to the top is usually a more effective solution for most people. If you start to have under control all your current tasks and all you have in your head right now, and you put into practice a method for maintaining that state of organization and relaxation, you'll be in the right situation to start considering broader horizons. Once you have incorporated—as a habit or lifestyle—a method that allows you to confidently deal with your daily activity, you will be ready to undertake greater challenges.
Even if you have more important things to think about, finishing your pending businesses is crucial to gain clarity.
Thus, although thinking about having a meaningful life supported by your values and clarifying your goals is an absolutely necessary exercise for you to be able to make decisions about what you have—and what you don't have—to do, it is not going to make your everyday tasks disappear. Raising the quality of your commitments will not decrease the amount of important things you have to manage.
That is why your personal management system must incorporate both the result of a big-picture thinking as well as the smallest details of our daily life. It should incorporate different tiers of priorities. And you must learn to move through different levels of thinking.