In GTD, small details mean great improvements
AUTHOR:
David Torné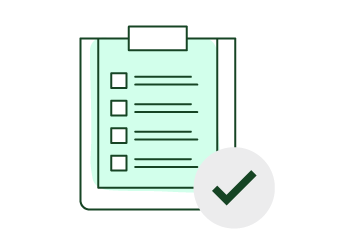 Perfection can kill your intention to implement changes and make things that lead you to a better situation. Many of my blog readers tell me how hard it is to apply GTD for them. They become desperate for not reaching the levels David Allen describe in his book. My answer is always the same: just start to implement it, then refine the details slowly but steadily. Find something you can improve in each stage of the process, small changes that do not involve too much difficulty. If you are able to chain these little improvements, the return obtained will be spectacular. Here are some suggestions to get you started:
To collect: Find some stuff that allows you to capture more easily, and brings you 'good vibes' when collecting. A notebook if you enjoy writing, a recorder if you keep your hands busy, a fancy Smartphone if you love technology. If it meets easy access criteria (it allows you to capture within two clicks or less than 5 seconds), is simple to use and fits with your lifestyle, then make it yours.
To process: Use the two-minutes rule relentlessly. Shake off all the chaff that comes into your inbox in the form of small tasks and avoid unimportant tasks that distract your attention. Make it possible by processing regularly, every one or two days, at a time in which you are not too tired to keep enough tension to make decisions about your tasks.
To organize: Make a reasonably effort on this stage. Do not underestimate it or devote too much attention to it. While you are processing, sort out your actions with the required energy, time and context to get them done. If you do not do this, your ability to filter your tasks and find the proper next thing to do, will decrease sharply. Also, review all your lists during the weekly review, but do not get obsessed with keeping everything where it should be. Focus on your Next Actions list on weekdays and arrange the rest during the weekend.
To review: Create a checklist to follow up all the steps to be performed during your daily and weekly reviews. Since you always follow the same pattern while performing these processes, creating a recurring routine will help you to establish the habit. The checklist will also help you not to deviate in the process and keep it under control.
To do: Devote exclusive time to complete unfinished tasks. In the same way you block about two hours each week for your weekly review (you do, right?), you should also block some time at the end of your work week to clear off your lists of half-done issues that just need some little work to be definitely closed, and to get rid of small tasks too.
On levels of perspective: Try to write down the higher levels of your system. This is absolutely necessary and has a great influence—more than your think—on your day-to-day decisions. Your life purpose and values help you make the right decisions. Setting your vision is the first step to structure your activities beyond the routine; it is a way to focus your efforts according to a distant goal.
On natural planning: Creativity is a part of your productivity, so learn all you can about such techniques as mind mapping, brainstorming, lateral thinking… They are methods that allow you to express your creativity while you are designing your business. The more you take advantage of them, the more realistic will be your projects planning.
Bits of productivity to help you improve your GTD implementation. Choose one at a time, and get going. What do you think? Would you add anything else?
Related articles: