Modern Prioritization
AUTHOR:
Francisco Sáez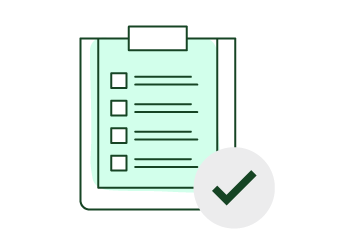 It doesn't matter if you are running a business or organizing your family vacation. Prioritizing on multiple available options is the kind of decisions that bring the most value to the development of your life. You constantly do it, with big and small things, sometimes thoughtfully, sometimes in a more intuitive way.
You observe all the possible options and choose the ones you think that should have your immediate attention or in the near future. You are always prioritizing at all levels: in your daily chores, in the projects which you take part of, in your long-term goals… You want to be doing the right thing at every moment.
In the workplace, the traditional way to prioritize was to assess all the available options and classify them with a letter or number indicating the importance of performing that option at that time, with respect to the other options which were also present at the same time. Then, these priorities were followed strictly. This was useful at a time when work was stable, well defined and would hardly vary over time.
Today, to effectively prioritize, one must be guided by the context. Contexts are constantly changing and the way to prioritize must be adapted to the situation in which you find yourself. You must be flexible enough to prioritize according to the variations in the circumstances, the tools and the people you have available.
But this is only one part of the equation. It is obvious that you are only going to prioritize the options at hand. If all you have close to you are the urgent things that you must do in your job, you will never do other things that are important for your future. In order to make good decisions, you should also clearly know where you're headed, and what your medium and long term goals are. Also, your prioritizing system should include personal areas of development, health, finance, happiness, family, leisure, etc.
As you can see, managing priorities is not as simple as making a list of tasks and sorting them in a certain order (keep thinking that way is one of the reasons why GTD does not work for some.) There must be a balance between the time you spend fighting emergencies, doing meaningful things, improving your career, growing as a person, interacting socially, exploring new things, etc.
However, all this is not as complex as it seems. If you use an organizational system in which you capture everything that could require your attention (not only job tasks), in which the next actions can be grouped by contexts and in which the decisions are supported by a clear awareness of the consequences both short and long term (this is given by perspective), prioritizing becomes quite easy. In practice, you will only need to follow your instinct, since it is based on all the previous information.
Once you've properly prioritized what is the best action you should be doing at the moment, given the circumstances and your interests in this life, the next decision will be – what is the most effective way of doing it? How can I achieve the best possible result with an optimal use of my resources? But that is another story.