You Need a Map to Be Productive
AUTHOR:
Francisco Sáez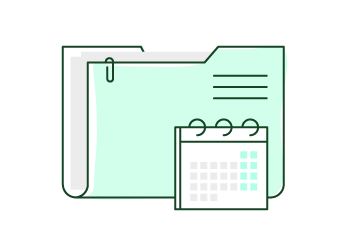 Don't worry if you occasionally feel a little lost in your personal organization. That is normal. Sometimes you may lose some control over what you are doing, and sometimes you can lose some perspective on what you have to do.
Do you think this is not for you because there are times that you lose some focus or direction? Not at all. Feeling lost is a quite common phenomenom in any knowledge worker. Your life and your work are full of commitments and responsibilities. You cannot keep everything in balance all the time.
David Allen says that getting lost from time to time is something almost inevitable. However, you should try to stay in that unsettled situation the least amount of time. In the same way you get a map to regain control when you feel lost in a big city you do not know well, you need another kind of map that helps you put yourself back in your personal organization.
With a map, you know (1) where you are, (2) where you want to go, (3) how you can go where you want to go, (4) how to make a detour in your path if an unforeseen situation arises and (5) all the possible combinations—some more interesting than others—to get to your destination.
GTD offers you the same functions as a map. Aren't you sure about where you want to go? Spend some time to reflect on the different levels of perspective in your life, and so determine your direction. Aren't you exactly sure where you are? Review all your open loops, collect all the stuff that is not yet in your system, and you will be again located on the map. Don't you have any plan to reach a specific goal? Begin to define possible actions or projects, and set the first action steps that will allow you to start and get the momentum you need.
It is very easy that a surprise shows up and you need to spend a few hours, or perhaps a few days, to fix it. But if you have a map, it is also very easy to return to your path after you have solved the problem.
Your productive map should include all the commitments and interests that push and pull you in one direction or another. Work must be understood in its broadest sense. It is not only the tasks you do for money, it is all the tasks you want to do and are not yet done. And that also includes fun things like traveling, playing, entertaining or learning. The more choices you have in your map, the more enjoyable it will be.
The challenge is not to work more, it is to know that at any point in time you are doing—with full attention—what you should be doing, whatever it is.