Start Closer to the Goal
AUTHOR:
Francisco Sáez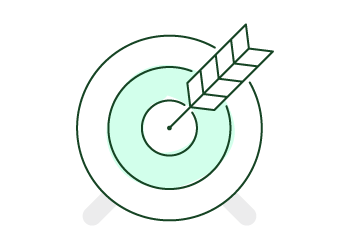 In 2006, Joseph C. Nunes and Xavier Dréze published a study called The Endowed Progress Effect: How Artificial Advancement Increases Effort. They describe a very interesting phenomenon used in marketing, which you can also use to take on your projects with greater motivation.
In a car wash they launched two parallel campaigns for customer loyalty. In one, they offered the customer a card with eight slots, and they put a seal on each one of those slots whenever he bought a wash. The client would win a free wash when they sealed the eight slots.
In another campaign they offered customers a card with ten slots, but two of them were already sealed. In principle, the offer was the same: you get a free wash after buying eight washes. What changes is the starting point: in one you start with zero, and in the other you already have 20% of it done.
Interestingly, a few months later, 34% of those who received the ten-slots card had already been rewarded, compared with 19% of those with the eight-slots card. It is much more motivating to have gone a part of the way than not having started to walk, even though what lies ahead is the same distance.
This works well in situations where your productivity is not the best. If you transform an eight actions project in another with ten actions, but with the first two almost done, your brain perceives it as something that you have already begun and needs to be finished, rather than something you have not yet begun. You feel like you're closer to the finish line and that increases the odds of finishing it and reduces the time you will take to complete it.
Do you have a project that you tend to procrastinate? Open it in your personal management tool with two or three first fully evident actions, such as "create the Project X," "give a motivating name to the Project X", "define the first actions of the Project X." Now, mark all those tasks as done. Congratulations! You have already started!