The Matrix of Self-Management
AUTHOR:
Francisco Sáez
"If you don't know where you are going, you might wind up someplace else." ~ Yogi Berra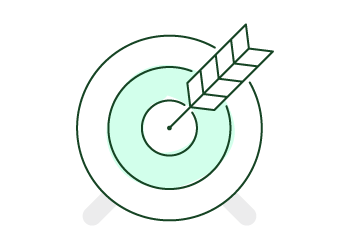 In his latest book, Making It All Work, David Allen says there are two key elements in personal management: control and perspective. Or, as he called them in his first book, the horizontal and the vertical focus.
You achieve control through the five stages that make up your daily workflow, and you gain the necessary perspective through the six horizons of focus. It is not easy to maintain a good balance between control and perspective at all times, and in all your areas of interest.
The Matrix of Self-Management is a tool that can help you know where you are at any time and, most important, how to return to the right place when you lose some control or perspective:
Of course, the ideal situation is to have a high degree of both control and perspective (being a "Captain & Commander"). However, staying in any of the other three quadrants is not something negative in itself.
It is perfectly normal that you temporarily move to those quadrants. You may also have some areas and projects under control, but not others. The purpose of this tool is to help you detect when this happens, so you can correct the course as soon as possible and move towards the optimal quadrant.
Victim / Reponder
This quadrant describes a person with very little control and little perspective. In its negative form, this is a Victim, a person who lives in emergency mode, always dealing reactively with the latest crisis, without paying attention to the things that are not a problem yet.
In its positive form, you can be in this quadrant at any moment of the day, just because something unplanned pops up and you must respond forcefully. Or simply because you are detecting an opportunity you want to take advantage of now. The difference between a victim and a responder lies in their ability to regain control.
Micromanager / Implementer
If you normally work with a high level of control and lack of perspective, you are a case of Micromanager, a person who focuses on organizing things more than the necessary. Ironically, this excess of control could lead anywhere if you do not give the correct direction.
In its positive form, there will be times when you need a certain level of structure in order to execute what your brain has been designing. Simply, you are an Implementer trying to get things done. And this is good, because you have to switch between thinking and doing for projects to move forward. The key here is to know when to change the horizon.
Crazy maker / Visionary
If you have a high component of perspective but little control, you would belong to the Crazy Maker profile. You are a very creative person who can hardly concentrate on one of your ideas for a while—so you always have the feeling that there is too much to do. In the end, much ado about nothing.
On the plus side, you cannot stop imagining the future. You cannot stop having ideas. Sometimes, it is even recommended to enter into this Visionary state, if only to relax and not to end up burned by the consistent execution of work.
Captain & Commander
You are here when you are in a state of flow, when your control and perspective are in harmony, you do not feel overwhelmed and even do not distinguish between personal and professional life.
The downside of this state is that you can get so hypnotized to believe that you do not have to think ahead. Too much complacency can blind you to the changes that are occurring.