If you're an entrepreneur, GTD is for you
AUTHOR:
Francisco Sáez
"What will take me to the end are my steps, not the path" ~ Fito & Fitipaldis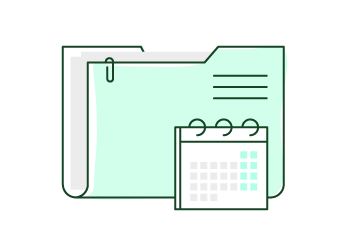 An entrepreneur is, according to the dictionary, a person who organizes and operates a business or businesses, taking on greater than normal financial risks in order to do so.
To accomplish that, an entrepreneur needs to have skills of both leader and manager. Leadership allows to distinguish the important from the urgent, prioritize the important things, organize work around priorities and make all kind of decisions. Management is doing things effectively to achieve the desired result.
It's in this facet of manager where the application of GTD can make a difference. GTD is about managing our internal commitments and making things flow, through the habit of constantly deciding what's next. Therefore it's a useful tool for any person, regardless of their job and workload. However, there are certain groups—and I firmly believe entrepreneurs is one of them—for whom the use of GTD can be not only helpful but a crucial tool for success.
You are an entrepreneur, so you have an idea and know what it takes to develop it. You have a plan. The problem is usually to run this plan, knowing when to do what you have to do and doing the needed actions that lead to the desired result.
Well, but should you implement GTD in a special way? Basically not. This method is as valid for an entrepreneur as for anyone else. However, you can reinforce some aspects of the system that will allow you to focus more and better in the development of your idea. In my experience, the next tips in each of the GTD stages may help.
1. Collect
Collecting 100% of things that come to your mind is a standard requirement of GTD and, in your case, is even more important. Any idea, no matter how absurd it may seem today, can make a difference in your product tomorrow. Any information you find might facilitate the development or show up new ways. Collect everything—this is your personal brainstorming tool—and your creativity will be nourished.
2. Process
You must be coherent with your strategic plan while you're processing things. Add those actions that are important to achieve a minimum viable product to your next actions list. Actions and projects that are not strictly necessary right now should be added to your someday/maybe list to be evaluated later. Know your strengths and weaknesses. If you can afford it, try to delegate or outsource the activities related to your weaknesses. Do what you know and what you like.
3. Organize
When you're organizing, keep in mind that although you have a very major project, it's better to tackle it in parts. Define subprojects for each set of actions related to a feature of the project. Classify and label all project materials and keep them handy.
4. Review
Reviewing the entire system is fundamental to keep focus and discipline. In addition to the daily and weekly reviews that GTD suggests, in your the case it's advisable to do a monthly review to verify you're on the way to achieve your quarterly goals. You should also do a quarterly review to see how you're doing with regard to the annual objectives. And finally, an yearly review is necessary to keep your business vision and strategy aligned.
5. Do
If you follow these tips in the first 4 stages of GTD, then the last stage—doing things—will become obvious. Your GTD system, supported by your strategic plan, will clarify your way and help to make your mental process real.
Are you an entrepreneur? Do you use GTD as a support tool? I'd like to hear your experiences.