The Three GTD Models
AUTHOR:
Francisco Sáez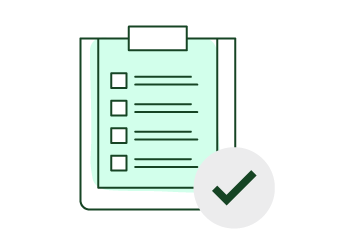 GTD is not more than the combined use of three work models that David Allen defined as a result of years and years of coaching others to become more efficient in their jobs and in their lives.
In the end, it all comes down to properly managing two variables, control and perspective, so you can direct your focus towards what you need to do at the moment you need to do it.
1. The Mastering Work Flow
The Mastering Work Flow is a technique that teaches you how to capture, think about, organize and manage all the things you have to, want to or need to do in your life. It consists of five stages:
Although this model is the best known of GTD, it only represents the horizontal part of self-management, that is, the one that allows you to get control over your daily activity.
2. The Natural Planning
Processing everything you've collected (second stage of the Mastering Work Flow) requires to identify the new projects that arise, and decide which are the first steps you should do in each of them to make them move forward. In the case of simple projects, it is usually easy to identify and organize those first steps, but other projects will need you to take some time to think more thoroughly about how to achieve the desired result.
In order to plan and execute such projects, the Natural Planning provides a very effective model, consisting of five phases:
Purpose and principles. You develop an intention or purpose, which will be shaped in accordance with your personal values.
Vision. You create a vision of how that purpose should look like.
Brainstorming. You think of different ideas on how to achieve the desired result.
Organizing. You group these ideas into stages, sequences and priorities.
Next actions. Now you have a clear idea about what actions you need to start executing to complete the project successfully.
This model represents the vertical dimension of thinking that you need to take on new projects, situations and subjects. Here's an article to understand the details of the Natural Planning Model.
3. The Horizons of Focus
Since your time and resources are limited, you need a third model that allows you to think strategically about what you should be doing and helps you make good decisions.
The Six Horizons of Focus allow you to reflect on the different levels of perspective that should really influence your choices:
Purpose and principles. You have a purpose and principles, which shape your life.
Vision. Everything you do should move you towards the vision you have of yourself in the future.
Goals. You need to set goals to turn your vision into reality.
Areas of Responsibility. There are certain key areas in your life and your work that you should care for because they are the ones that will enable you to achieve all this.
Projects. You must complete all the projects necessary to accomplish your current commitments.
Actions. And you must perform tasks that are related to each of the five horizons of focus described above.
This model —similar to the Natural Planning, but applied to your global situation— allows you to put into words which are your commitments, internal and external, in each of these six levels of perspective (again, vertical dimension.) This tool provides you the awareness needed to establish meaningful priorities.