How easy it is to collect... and how much effort it takes!
AUTHOR:
Francisco Sáez
"The mind is not a vessel to be filled but a fire to be kindled." ~ Plutarch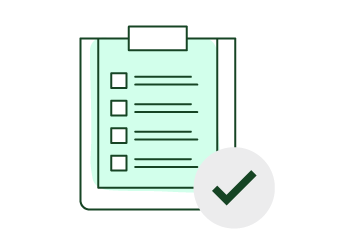 Collecting is, undoubtedly, the easiest productive habit to explain and understand. It is simply to capture everything you have in mind that might represent something you have to do or to think carefully later. You just need to write it down on a paper or notebook, note it in any computer or smartphone application, or record a voice note. Wherever the place you leave it, it must be a trusted place. This means that you will be able to retrieve it at any time in order to process it properly.
All the things you do not capture out of your head will stay in your mind, although sometimes you will not be aware of it. They will occupy a place in a space that is finite. In other words, part of your capacity and energy will be wasted on things that your brain cannot stop thinking on because you have not clarified what they really mean.
By collecting these things in a reliable place, you give your brain some rest since it does not have to worry about them anymore. According to the essay The Science Behind GTD, written by F. Heylighen and C. Vidal, "our memory, short and long term, has significant limitations, so it isn't advisable to rely on it in order to retrieve important information when we need it. Using our brain to store information saturates it, since it requires a high level of neuronal activity to keep this information with no interferences. When using an external memory, we ensure we bring back exactly what we put in there and we reduce the stress associated with the need to be continuously remembering everything."
Why is it so hard to do something so simple? The problem is that we refuse to capture it all. Sometimes, because we believe it is not important enough or is not part of our work. Other times, we just trust in recalling it later. For this to work you really have to collect everything, the 100% of the stuff. Because if there are still things—even if they are only a few and "unimportant"—requiring constant attention to your brain, you will have a level of stress that will not let you concentrate properly on what you are doing, with the resulting loss of productivity and creativity.
My advice: Always carry a notebook and a pen. There will be times when you are more comfortable using your computer, tablet or smartphone, but a notebook never fails. If you have a notebook at hand, you can break the resistance to note down certain things or postpone the collecting. Write down everything that comes to your mind at the moment you think about it, without waiting a minute. No matter what you are doing; if you get an idea or remember something, the interruption is already there. Open the notebook, write it down, and continue with what you were doing. You will realize that once it is captured, it is no longer a distraction. Make this a habit and you will have covered half the road to stress-free productivity.
Related articles: